Happy birthday to me!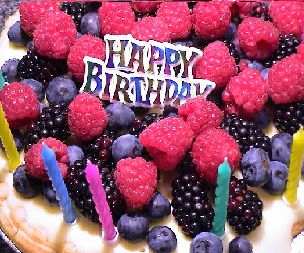 Today's my birthday. I'm officially 26 years old today. Yea! for me or should i freak out. I don't think there is any need for that. I've never been particularly stressed out about birthdays like some people i know or maybe that only happens when you're reaching 40. I've certainly haven't reached the stage where turning a year older is no longer a big deal. My sister is at that stage though, maybe when you have kids, a husband, a household and a demanding corporate job, you just don't have time to celebrate your birthday.

Last month I called my sister to wish her happy birthday and i asked her what she was doing as a way to celebrate. I asked "So what are you going to do today." She answered simply "Well, i'm going grocery shopping later, after i'm finished with checking the kids homework." I thought she misunderstood me, so I said, "Huh? I meant what are you going to do today, on your birthday. You know, things like going out for dinner, watching a movie with the kids or something different than other days." She said while laughing "Ha ha, i don't do that anymore. Today is just like any other day. It's been a good day but no different than other days."
I just didn't understand her, i mean i don't celebrate my birthday by having a party anymore but i do treat myself by going out shopping (not for grocery) or watching a movie with my friends or sometimes alone. I don't have a boyfriend or I'd go out with him. Basically i try to do something different that the other days just to treat myself and have some fun. Maybe my sister is just not big on birthdays or maybe i'll be like that when i'm older and have kids and have a demanding job as a professor (heh! heh! Pretty high hopes don't you think). But i don't see that happening just yet. I still enjoy being single and i still have so much to accomplish.